Docer is an AI-powered platform to make documents interactive. It brings documents to life by enabling users to talk, understand, and collaborate with them. Its key purpose is to change how people interact with all types of documents.
With Docer.to, users can upload PDFs, Word docs, code files, and more to "chat" with them – asking questions, getting summaries, and gathering insights.
Conversational Interaction – Users can have natural conversations with documents by asking questions and getting summaries.
Multiple File Support – Works with common formats including PDFs, Word docs, code files, text docs, etc.
Instant Answers – Leverages AI to provide quick and accurate responses to user queries.
Visual Verification – Compares documents side-by-side visually for easy verification.
Organized File Management – Allows organized storage and access of documents.
Daily Usage Limits – Usage limits on daily uploads, questions, and document sizes based on pricing tier.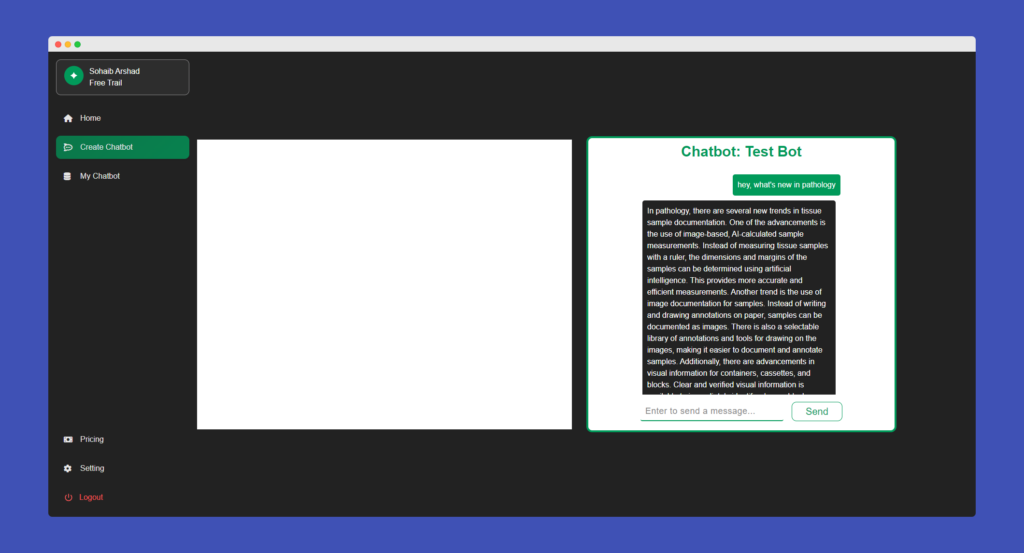 Benefits
Increased Efficiency – Docer.to AI finds information faster directly via conversation.
Enhanced Understanding – Summarizes complex documents easily.
Streamlined Analysis – Answers questions instead of manual searching.
Improved Collaboration – Enables discussing documents efficiently.
Convenience – You can interact directly without needing to open documents by using Docer.
Use Cases
Contract Analysis – Review and discuss contracts efficiently.
Research – simplify complex research materials through conversation.
Data Analysis – Gather insights quickly instead of manual analysis.
Software Development – Discuss code, specs, and documentation interactively.
Academics – Study, discuss, and collaborate on research papers, and theses.
Pricing
Docer offers a free 3-day trial. Paid plans start at $15/month billed monthly or $150/year annually for Basic, and go up to $29/month or $290/year for Pro. Higher tiers provide more daily usage limits.
Conclusion
With its conversational AI capabilities, Docer aims to make document interaction intuitive and efficient. By enabling users to simply talk to their documents and get rapid insights through summaries and answers, Docer has the potential to transform how we work with all kinds of documents across domains.