Summate is a web tool that provides concise summaries of online articles using AI. It extracts key points from text and presents them in an easy-to-digest format.
Users simply provide a link to an article and Summate.it returns a summary highlighting the main ideas and concepts. This allows absorbing essential information quickly when pressed for time.
Summate.it uses natural language processing algorithms to analyze articles and determine importance. The AI then produces a summary while maintaining the overall meaning. Users can also translate the summary to their preferred language.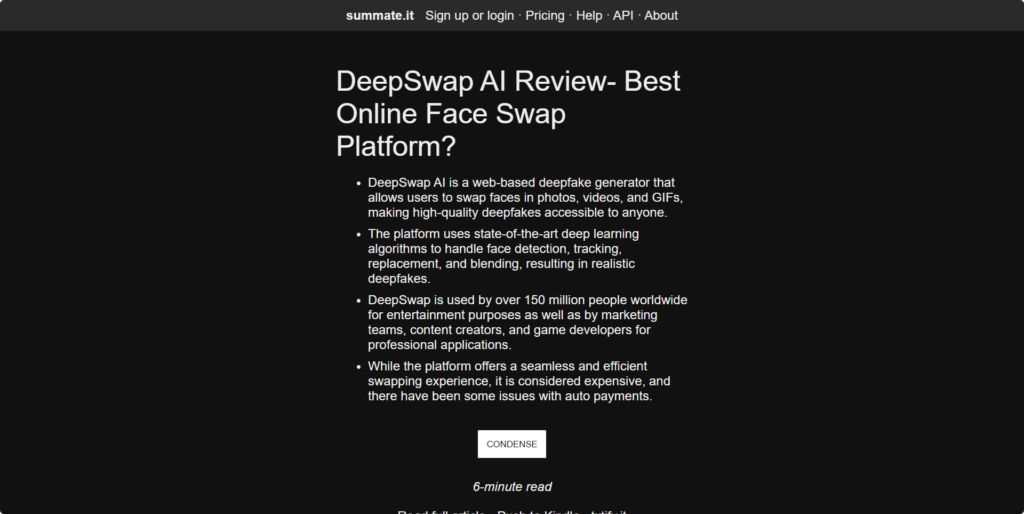 Summate.it Pricing:
A free plan provides 10 summaries per month. A paid plan unlocks unlimited use for $5/month. The Chrome extension lets users summarize articles with one click.
For readers and researchers needing to digest content quickly, Summate.it provides an efficient AI-powered tool to cut through the noise and grasp key insights.