StarryAi makes AI-powered art creation accessible to all. Simply describe your vision through text prompts and StarryAi will generate stunning corresponding imagery through advanced neural networks.
With an intuitive mobile app, users can create limitless artwork in any style imaginable. Adjust parameters like image size, artistic style, aspect ratio, and more to customize results. Choosing an initial image to evolve or inpainting onto can yield more coherent creations.
Is Starryai Good?
Based on my experience, I would say it is not bad. Starryai helps to generate high-quality images. But one thing that I did not like was that the images were somewhat different from the prompts. For instance, I used the prompt "Melting Clocks Hanging From A Leafless Tree On An Alien Planet, Vibrant And Hallucinogenic, In The Surreal Style Of Salvador Dali" and here are the results: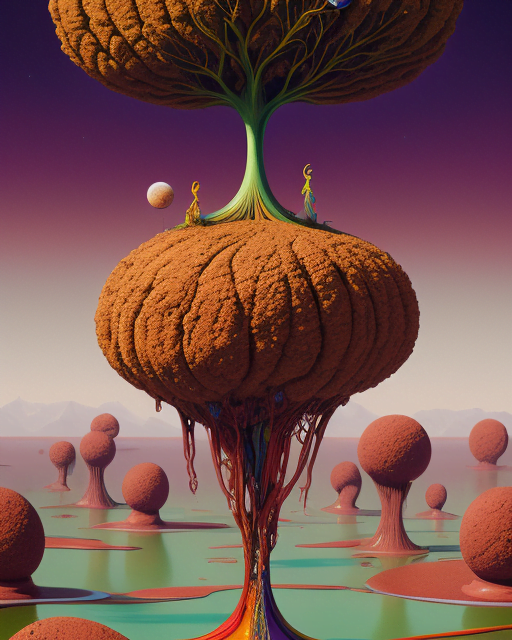 In comparison, when I used the same prompt in Leonardo ai, here are the results it gave me:
Starryai Pricing
StarryAi offers monthly and discounted annual subscription plans to meet diverse needs. Monthly plans provide flexibility while annual subscriptions offer savings up to 20%.
Higher tiers include more AI image generation credits and faster processing for professional creators generating high volumes. But those just exploring AI art may find a lower tier sufficient for their needs. Overall, StarryAi is competitively priced compared to other AI art platforms.
| Plan | Monthly Price | Annual Price | Key Perks |
| --- | --- | --- | --- |
| Starter | $11.99/mo | $108/year | 200 images, 50 credits |
| Unlimited Pro | $37.99/mo | $384/year | 3000 fast images, 750 credits |
| Unlimited Pro Max | $79.99/mo | $768/year | 8000 fast images, 2000 credits |
Annual pricing offers 20% savings vs. monthly plans
Higher tiers include more credits and faster processing
Options for hobbyists and high-volume creators