Leap is an advanced AI platform designed to empower developers and creators by offering a robust solution to seamlessly integrate AI capabilities into their applications. With its cutting-edge API, Leap makes adding AI features like image generation, music creation, and model training effortless.
Leap allows you to dive into the future of AI and take your app or project to the next level. Its architecture ensures scalability, speed, and reliability to handle modern application demands.
Image Generation
One of Leap's standout features is its versatile image generation powered by models like Stable Diffusion and Realistic Vision. It produces high-quality, photorealistic images from text prompts across diverse styles and scenarios.
Whether you need profile pictures, concept art, social media posts, or any custom visuals, Leap has you covered. The advanced control options give you precision over outputs.
Here are some League of Legends' concept based images generated with Leap AI: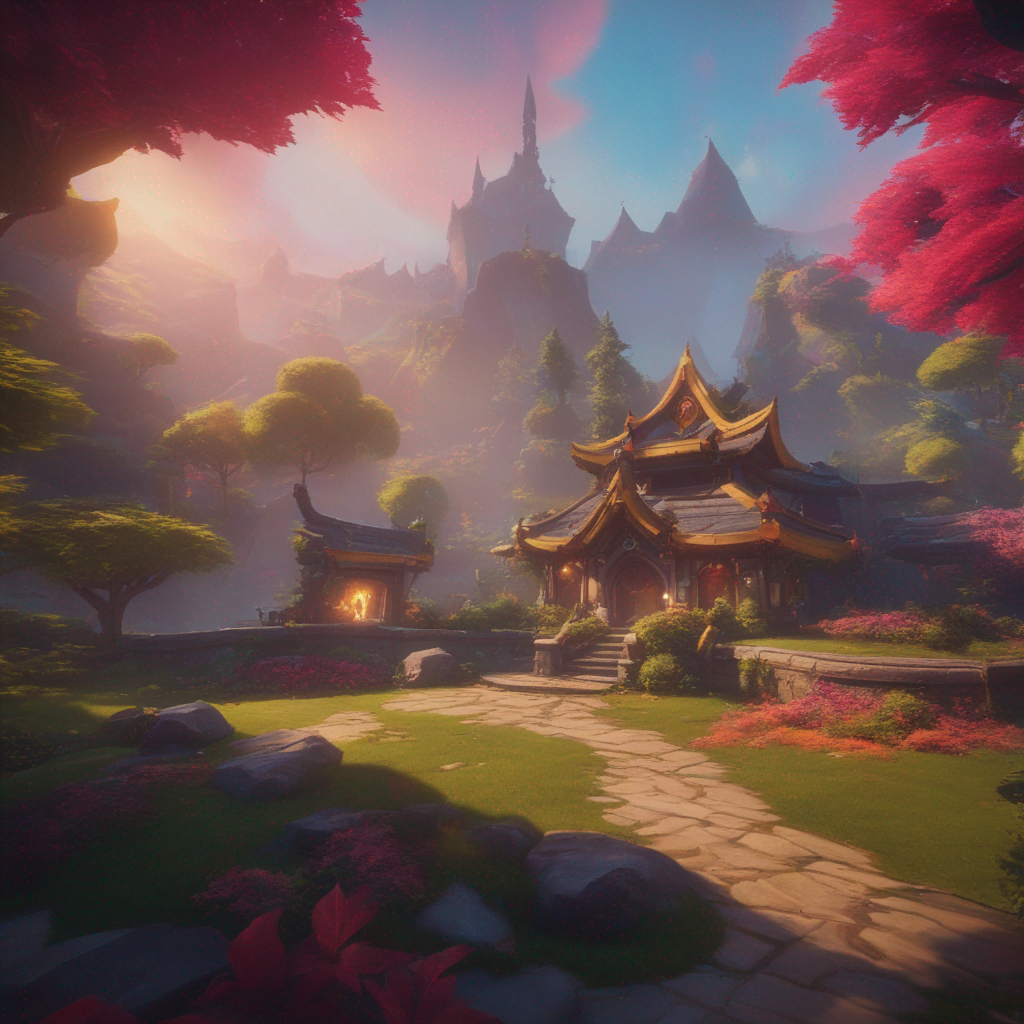 Music Generation
Leap also empowers you to generate original, studio-quality music just by typing in a text description. Bring your creative ideas to life with tailored tracks for videos, podcasts, games, or any audio needs.
The AI composes compelling instrumental music matching your prompts. Tweak length, instruments, tempo, and more to get the perfect sound.
AI Model Training
Unlike other platforms, Leap allows training custom AI models optimized for your specific use case. Fine-tune models on your own datasets to achieve unprecedented accuracy and capabilities.
Leap handles compute-intensive training while you retain full ownership over custom models. Take AI customization to the next level.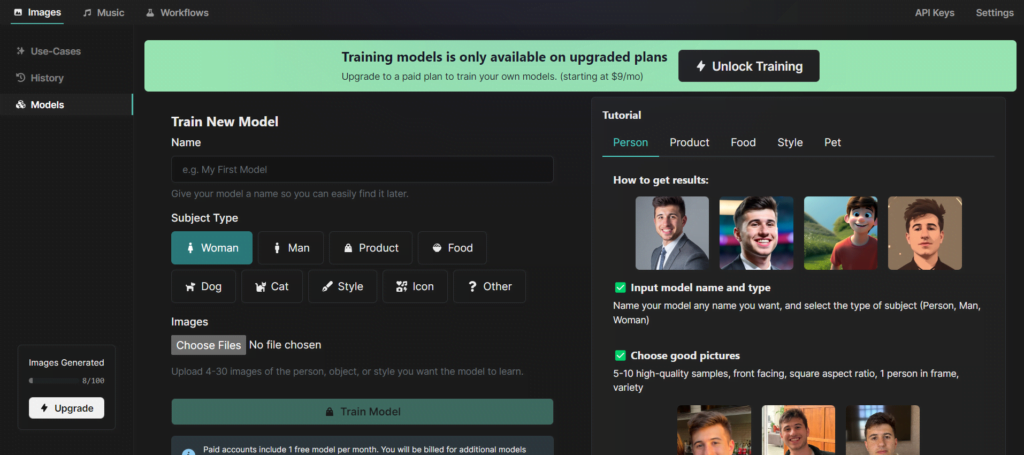 API Integration
The Leap API makes integration seamless. Developers can call generation and training functions directly without complex coding. Scalable, reliable, and easy to implement.
Leap offers SDKs in Python, JavaScript, and other languages along with detailed documentation. Integrate AI capabilities in minutes, not months.
Leap AI Use Cases
Leap powers AI integration across diverse sectors:
Gaming: Generate concept art, 3D assets, music
Ecommerce: Create product images at scale
Marketing: Produce banners, social posts, and creatives
Digital art: Unleash your imagination with AI illustration
Music production: AI-generated tracks and instruments
Research: Train custom models on niche datasets
Whether you're an artist or an enterprise, Leap adapts to your needs. The possibilities are endless.
Leap Pricing
Leap offers flexible pricing plans suitable for individuals to large companies:
Starter: $9/month
Creator: $27/month
Professional: $220/month
Enterprise: Custom pricing
Higher tiers include additional features like priority support, custom branding, and volume discounts. Leap also offers a free trial with limited credits to test the platform.
Conclusion
For those seeking to push boundaries with AI, Leap delivers the complete package. Whether you're a developer, artist, or business, Leap lets you experiment with the future today. With robust capabilities, flexible pricing, and commitment to user ownership, Leap is the ideal AI platform.