Knibble is an AI-powered platform for creating knowledge bases and chatbots to provide instant answers from documents and webpages. Its main purpose is to help users consume knowledge efficiently and improve engagement. Knibble AI chatbots are powered by GPT 3.5 Turbo and the GPT4 integration is expected to be available soon.
To create a custom AI-powered Chatbot, simply go to Knibble.ai and create your account. Once done, you will be asked to upload documents or URLs as a data source to train your chatbot. You can test that chatbot with free plan. And if you like it, you can deploy the chatbot instantly on your website.
Knibble AI Use Cases
Enhanced Website Engagement – Embed personalized chatbots to boost interaction.
FAQ Knowledge Bases – Create searchable FAQ repositories from documents.
Customer Support – Streamline support with 24/7 chatbots.
Market Research – Rapidly gain insights from surveys, reports etc.
Augmented Learning – Chat over study materials for improved retention.
Pricing
Knibble has a free basic plan that allows users to create 1 chatbot. This free plan has 10 MB capacity and allows to upload 3 pdf files with a max file size of 5MB per file. Moreover, there is a limit of 100 messages per month with free plan.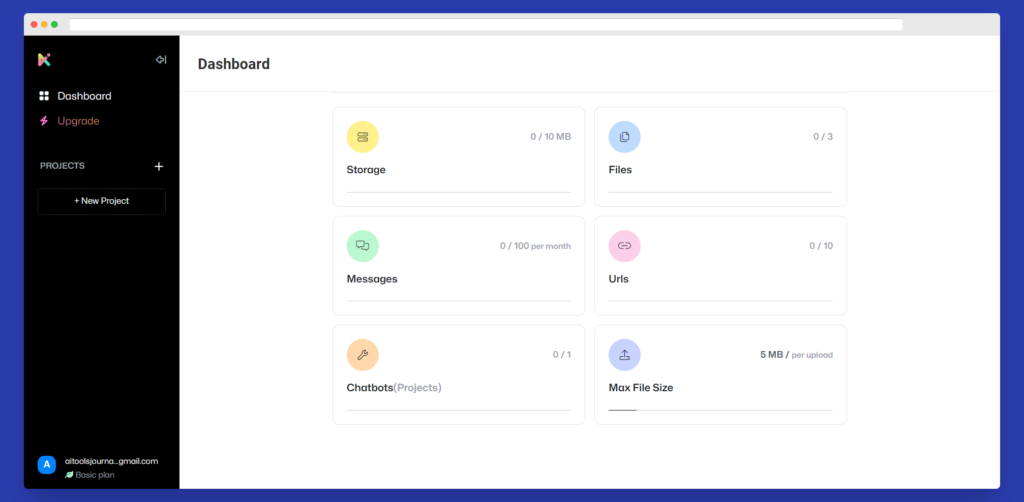 Paid plans start at $9.99/month billed monthly or $99.99/year annually. More features are unlocked at higher tiers up to $149.99/month or $1599.99/year for Enterprise. There is also the option for custom private hosting, which is suitable for enterprises that want to have a private network.
Conclusion
For any business looking to maximize engagement and efficiency, Knibble stands out as an invaluable AI assistant. With robust chatbot creation capabilities and instant answers from documents, it enables businesses to tap into the power of AI-driven interactions seamlessly.