Homeworkify is an online platform that helps students find answers to their questions. The platform currently does not generate any answers using AI. Instead, it requires users to search for their questions on Google and then paste the URL of any of the websites from the search results such as Chegg.com that might have that answer. Once the user submits that URL to the Homeworkify platform, they can view the answer, if available.
In other words, Homworkify is a way for students to find answers to questions that are usually locked and require premium subscriptions.
How does Homeworkify work?
Homeworkify does not directly answer your questions. Rather it requires a URL for the question page from other websites such as Course Hero or Chegg. So, if you want to use Homeworkify, here are the steps you need to follow:
Search for your question on Google.
Find results from websites such as Chegg or Course Hero from search results and click on those links.
Once that page is open, copy the entire link from the URL / website address bar of your browser.
Go to the Homeworkify website, paste that link in the search bar, and hit "Search".
Go through the Captcha Verification, and Homeworkify will send you a link to answer via email.
For example, you have a chemistry question "What compound is produced when (R)-pentan-2-ol is treated with TsCl followed by Nal?" and you want to find an answer through Homeworkify. You will have to copy the question as it is and paste it into the Google search bar. You will see the results as shown in the image below: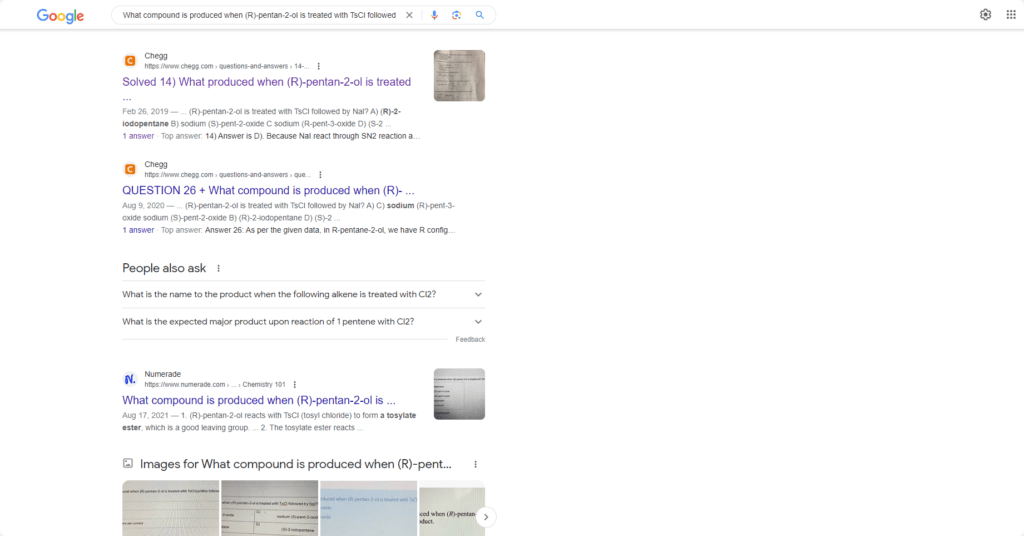 From there, you can open the link that you think is most suitable and copy the complete URL from the address bar usually located on top of your browser window. Once you are done with that, go to Homeworkify and paste that same URL. You will get the following message: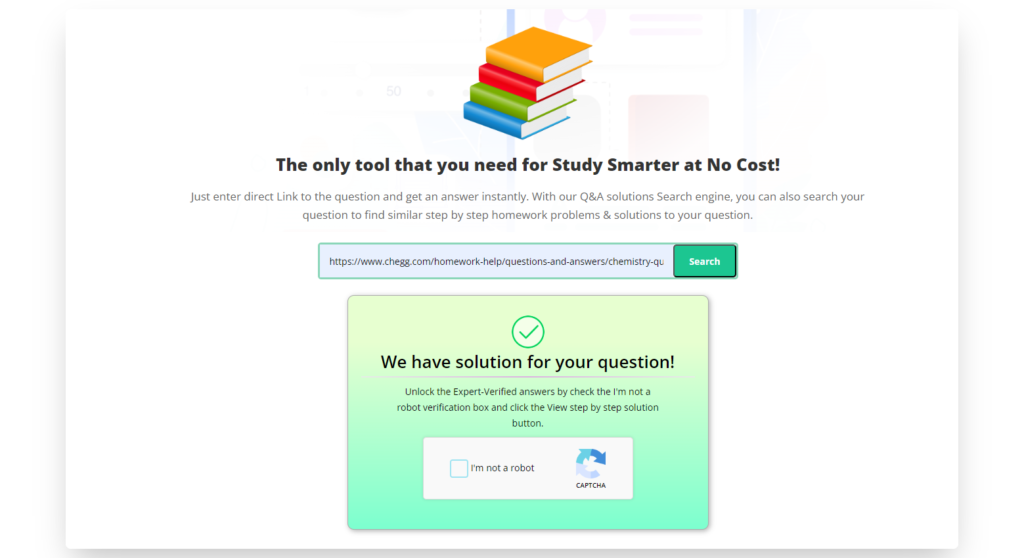 The next step would be to click on the "I'm not a robot" checkbox. It will ask for your email and also ask you to enter your Captcha code. Once you do that, you will get a link in your email for the answer. Click on that link and you will be taken directly to the answer page. The Homeworkify answer page might look like this: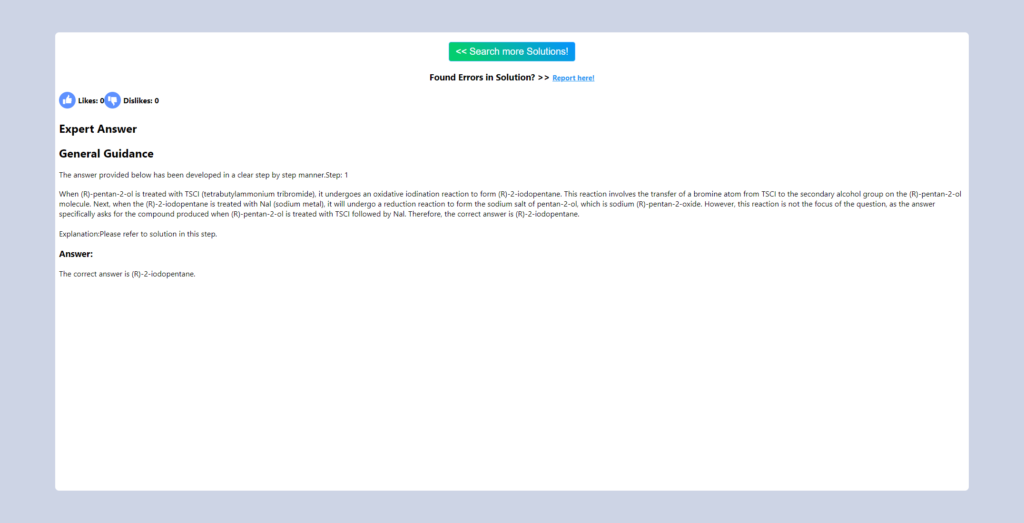 What to do when Homeworkify is not working?
There are usually three possible reasons why Homeworkify is not working. First, the platform is down, which means that you are unable to open the website at all. But if you are able to access the platform but not able to find the answer, then the second possibility is that Homworkify currently does not have an answer to your question. In that case, you will get an error message saying so.
To solve this problem, try to copy and paste a different link from the Google search results. So, in case the same answer is available with a different URL in the Homeworkify system, you will be able to access it.
The third problem when Homeworkify is not working is the "unsupported questions type". That generally means Homeworkify does not currently support the platform link that you have submitted. Therefore, it starts showing the "unsupported question" error as shown below: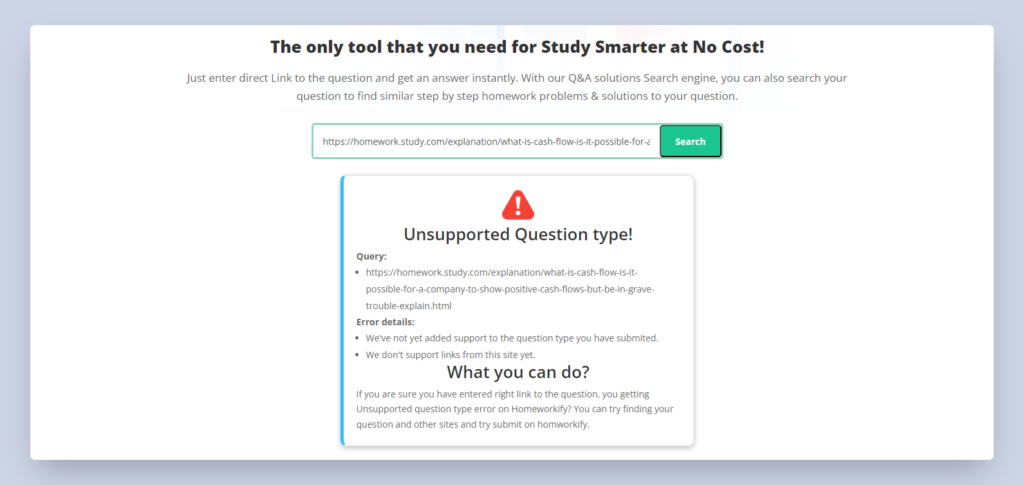 In this case, paste the question link from a different platform (preferably Chegg or Course Hero) and you will find your answer.
Which Courses Does Homeworkify Support?
At this point, Homeworkify offers answers for 4 distinct domains; Biology, Business, Maths, and Engineering. Under each category, there are multiple subcategories. So for instance, under Biology, you can find answers for Biochemistry, Evolutionary Biology, Immunology, Cell Biology, Nutrition, General Biology, and even Zoology.
When it comes to Maths, you can find answers for everything from Algebra, Calculus, Statistics, Probability, Advanced Math and Geometry, etc with Homeworkify.