Catbird AI is an AI-powered image generation tool that creates visuals from text prompts using combinations of multiple models. It provides access to over 15 models including Stable Diffusion, OpenJourney, Waifu Diffusion, and more.
The key advantage of Catbird is generating images from a single prompt using diverse models together. This results in more unique, unexpected, and creative outputs compared to single models.
You can see the variety of AI image generation models in Catbird below: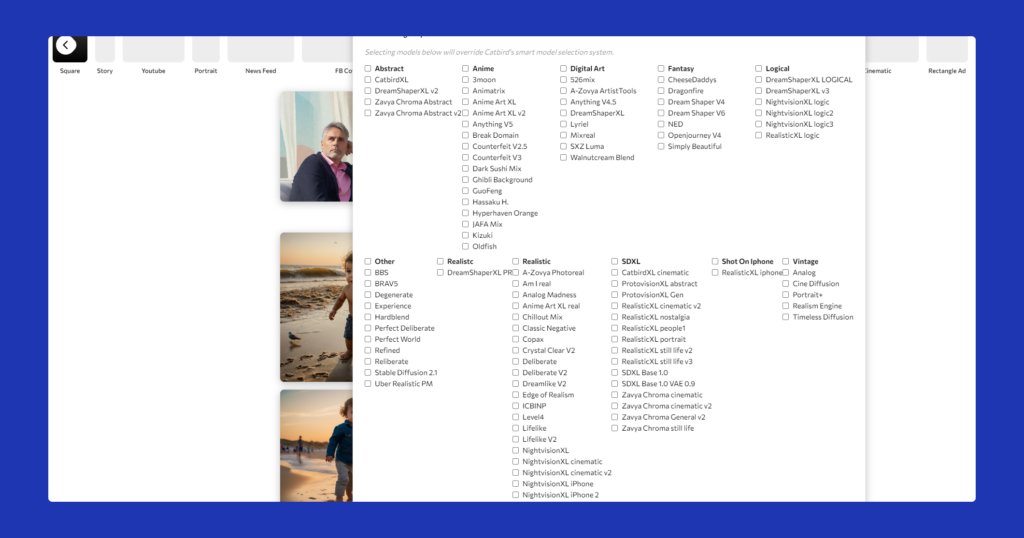 Catbird makes it easy to experiment with AI image generation, with no technical knowledge required. The high volume of models and custom combinations unlock endless possibilities for turning ideas into images. For anyone exploring the creative potential of AI, Catbird delivers an innovative multi-model solution.
Pricing Plans for Catbird
Catbird AI offers free and paid subscription plans:
| Plan | Price | Key Features |
| --- | --- | --- |
| Free | $0 | 120 tokens, Personal use license |
| Starter | $8/month | 4,000 tokens/month, Commercial use license |
| Pro | $24/month | 15,000 tokens/month, Commercial use license, Unlimited images |